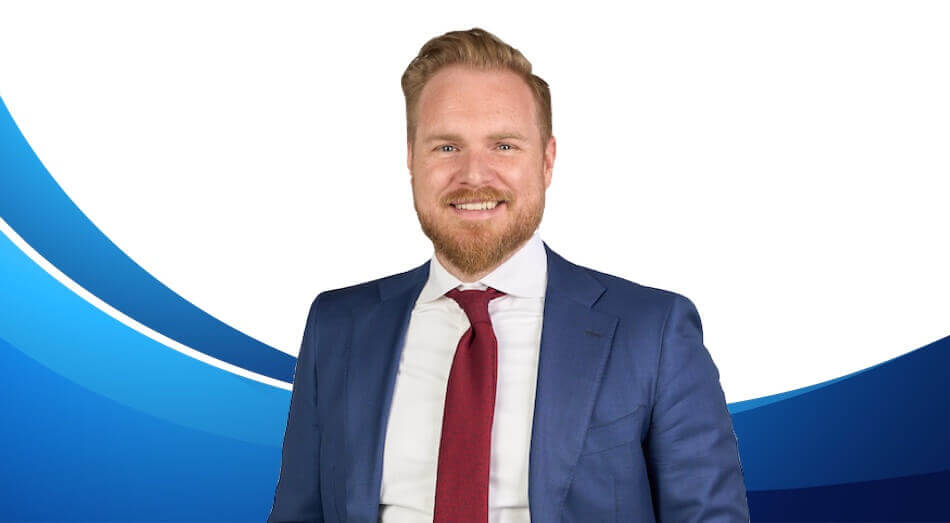 Benjamin Rundall's practice concentrates on civil rights and claims against government entities, general civil and commercial litigation, and Federal Indian law. Ben is an experienced litigator who strives to find artful solutions to his clients' complex problems.
Ben has built his career as an attorney representing individuals, tribal entities, and businesses in large cases against powerful actors, including government entities. He has extensive experience litigating cases in the State, Tribal, and Federal courts of Arizona and has also led cases on appeal to the United States Court of Appeals for the Ninth Circuit and United States Supreme Court. Benjamin's work focuses on patterns and practices by governmental entities resulting in constitutional deprivations and general/commercial civil litigation work.
Ben also practices Indian law in matters including tribal governance, ICWA, tribal civil and commercial litigation, administrative hearings, economic development, and employment law. He was part of the Indian Legal Program at ASU, is the former Chair of the Indian Legal Section of the State Bar of Arizona, and has worked closely with Indigenous communities in Arizona, representing individuals and tribal interests in State and Tribal courts across Arizona.
Last, Ben has vast experience and has taught other lawyers about Arizona's Public Records Law. In 2022, Ben argued and obtained a published opinion from the Arizona Court of Appeals confirming public entities cannot "create a 'black box' of information that might render government activity impervious to public scrutiny." See Smith v. Town of Marana, 254 Ariz. 393 (Ct. App. 2022).
Ben also commonly represents clients in Medicare/ERISA Lien negotiations. Since 2016, Ben has helped his clients resolve millions of dollars in recovery obligations to insurance companies.
Experience
Prior to joining Zwillinger Wulkan, Ben was a Senior Staff Attorney at the American Civil Liberties Union of Arizona where he led high profile impact litigation cases against municipal and state entities. Before that, Ben was a founder of a small a private firm handling, among other things, civil rights cases, general civil and commercial litigation, and Federal Indian law.
In addition to his work as an attorney, Ben also serves on the Arizona District Court's Civil Litigation Panel, Advice-Only Clinic, is the Legal Redress Chair of the West Valley NAACP Executive Committee and is a member of the Arizona Trial Lawyers Association.
Ben is a 2014 graduate of the Sandra Day O'Connor College of Law at Arizona State University and holds a BA from Arizona State University in Anthropology and Political Science.
Super Lawyers Rising Star 2020, 2021, 2022, 2023
National Trial Lawyers Top 40 Under 40 2019, 2020, 2021
West Valley NAACP
Board Member, Legal Redress Chair
Volunteer Lawyer's Program - Advice Only Clinic
District Court for the District of Arizona
Volunteer Attorney
State Bar of Arizona (Indian Legal Section)
Member, Former Chair
2017 - 2021
News
Speaking Engagements
JUN 16, 2021
"The Impact of Covid-19 on the 2020 Census & Redistricting in Indian Country"
State Bar of Arizona Annual Convention
CLE Presentation, Moderator
DEC 01, 2021
"Hot Topics in Indian Country"
State Bar of Arizona Annual Convention
CLE Presentation, Moderator
JUN 27, 2019
"Behind the Scenes Mechanics of the Indian Child Welfare Act and a Look at the Cultural Implications & Expectations of the Parties"
State Bar of Arizona Annual Convention
CLE Presentation, Faculty
APR 10, 2018
"Cultural Genocide of Indigenous Peoples in the 21st Century"
Cultural Genocide Awareness Week, Scottsdale Community College
General Presentation, Speaker
MAR 01, 2018
"Navigating Indian Child Welfare Act Challenges in AZ State Courts"
Arizona State University Law School
CLE Presentation, Speaker