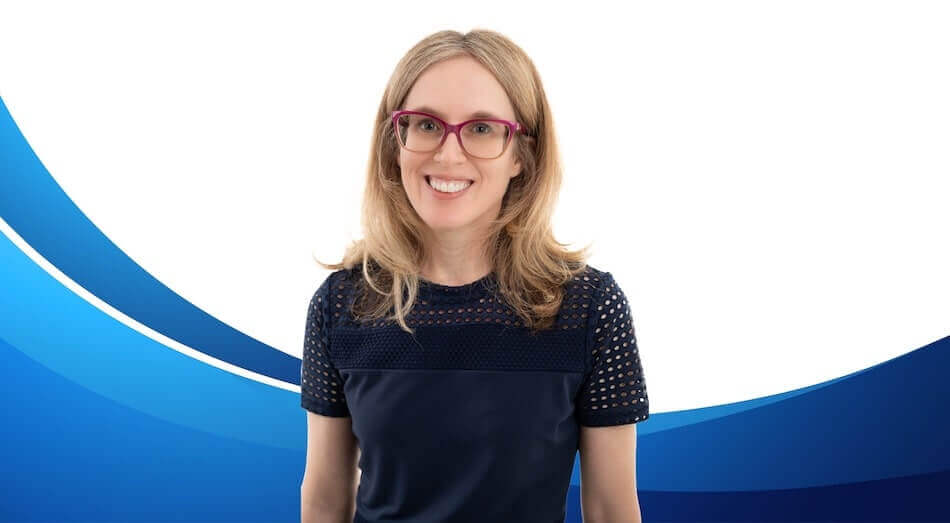 Jennifer Allen has a dual focus on litigation and food regulation, combining her litigation skills with her knowledge of FDA and USDA regulations to assist a variety of clients.
Jennifer efficiently produces results for her clients in a variety of business litigation and food regulatory matters. In the food regulatory area, Jennifer has advised clients on FDA and USDA regulations, governing areas such as food labeling (including nutrition and health-related claims), additive petitions, Hazard Analysis and Critical Control Point planning and current good manufacturing practices. She is also familiar with the recently instated regulations pertaining to the growing, harvesting, packing and holding of produce, as well as the Federal Meat Inspection Act (FMIA), the Poultry Products Inspection Act (PPIA) and the Egg Products Inspection Act (EPIA).
Jennifer combines her legal knowledge with a background in the insurance industry. Prior to law school, she acted as a team leader in a large claims department, which allows her to take a particularly pragmatic and venturous approach in her current practice.
Before entering private practice, Jennifer worked as a judicial clerk for the Arizona Court of Appeals for Honorable Garye Vasquez. She researched and wrote numerous civil and criminal decisions and opinions, including ones dealing with breach of contract and election challenges. She also attended oral argument and weekly discussion calendar with three-judge panel.
Jennifer is proud to have participated in the 2019 session of Ladder Down, an intensive one-year leadership and business development program for women lawyers.
Experience
Jennifer has obtained numerous favorable settlements for her clients, including a key settlement where she was able to protect her client from a potential multi-million dollar judgment, and a de minimis settlement of less than $10,000 of an employment-related claim brought against another client, a fraction of what the plaintiff had demanded.
In addition, Jennifer obtained a successful settlement allowing her client to rescind several agreements which would have prevented the client from doing business with a large number of customers.
More recently, Jennifer has assisted clients in labeling foods for import into the United States and has provided clients with helpful overviews of the food-related regulations that apply to their industry.
Recognized as a Southwest Super Lawyers Rising Star 2020
Recognized as a Super Lawyers Rising Star 2014, 2015, 2017, 2018, 2019
News
Speaking Engagements
MAY 12, 2022
"New Regulations for the Labeling of Bioengineered Foods"
Cactus Chapter of the Institute of Food Technologists
Publications
DEC 12, 2022
"No Magic Bullets: Making Health Claims that Comply with FDA Regulations"
FoodSafetyTech Magazine
NOV 18, 2022
"Five Food Labeling Tips for Clearer Communication with Consumers"
Quality Assurance & Food Safety Magazine
OCT 10, 2022
"Staying a Step Ahead on Produce Safety"
FoodSafetyTech Magazine
SEP 30, 2022
"Identifying Natural Flavors on Packaging"
Quality Assurance & Food Safety Magazine
JUN 06, 2022
"Law & Order & Labels"
Quality Assurance & Food Safety Magazine
FEB 04, 2022
"How Regulation of Baby Food is Changing"
Quality Assurance & Food Safety Magazine
DEC 13, 2021
"Farmers Market Regulation & You"
Quality Assurance & Food Safety Magazine
OCT 12, 2021
"The Wrap on FDA's Packaging Regulations"
Quality Assurance & Food Safety Magazine
AUG 10, 2021
"The Importance of Water & Soil Safety"
Quality Assurance & Food Safety Magazine
JUN 18, 2021
"The Dos and Don'ts of Dietary Supplement Labeling"
Quality Assurance & Food Safety Magazine
APR 13, 2021
"FSVP is an Important Rule for Most Importers"
Quality Assurance & Food Safety Magazine
FEB 08, 2021
"New FDA Regulations are All About the Garnish"
Quality Assurance & Food Safety Magazine
DEC 10, 2020
"How to Make a Nutrient Content Claim"
Quality Assurance & Food Safety Magazine
OCT 12, 2020
"It's Not Snake Oil: How to Make an Honest Health Claim"
Quality Assurance & Food Safety Magazine
JUL 31, 2020
"Think Before You Ink: How to boldly declare your organic ingredients without getting in trouble with the FDA"
Quality Assurance & Food Safety Magazine
JUN 03, 2020
"'But I Didn't Mean to Mislead!': A refresher on FDA's misbranding regulations"
Quality Assurance & Food Safety Magazine
APR 03, 2020
"To (label) BE or not to (label) BE?"
Quality Assurance & Food Safety Magazine
FEB 2020
"What the New Produce Regulations Mean for Restaurant Owners"
Quality Assurance & Food Safety Magazine
DEC 06, 2019
"HACCP? HARPC? Why the alphabet soup and what does it mean for me?"
Quality Assurance & Food Safety Magazine
AUG 2015
"Tips on How to Write a Strong Appellate Brief"
Maricopa Lawyer