Victims of fires and other burn injuries are often left with physical and psychological scars that leave them with overwhelming medical bills, lost wages, and life-changing pain and suffering.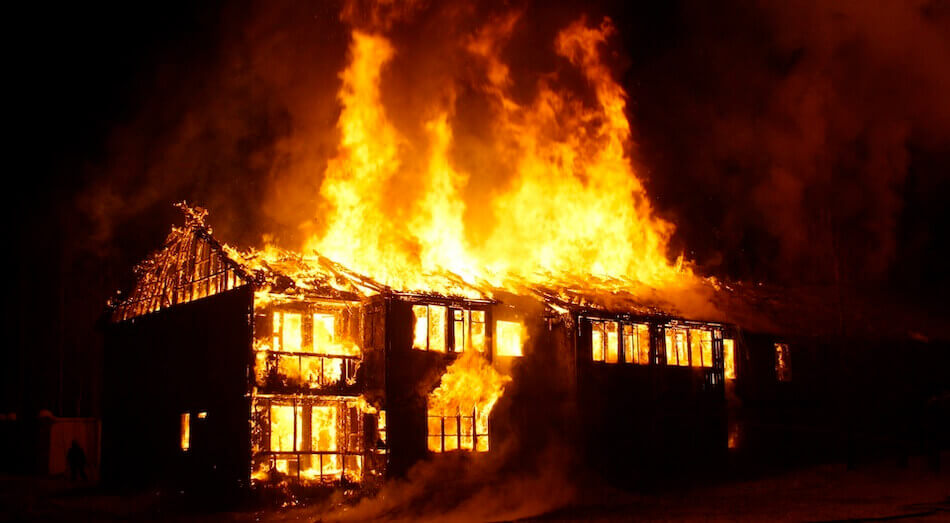 When someone else caused the burn injury because of their negligence — such as an apartment landlord failing to follow fire safety laws or an employer not following workplace safety regulations — the victim may be able to seek compensation for these and other losses.
Insurance adjusters, landlords, and others will work hard to minimize payouts to burn injury victims. That's why if you or a loved one have suffered, it's important that you contact an experienced fire and burn injury lawyer as soon as possible after an accident.
Zwillinger Wulkan attorneys can help you hold the negligent party accountable for their actions and potentially get you the compensation you rightfully deserve.
Frequently Asked Questions
Our burn injury lawyers handle lawsuits involving:
Apartment Building Fires
Workplace Injuries
Truck Accidents & Tanker Explosions
Motor Vehicle Accidents
Electrical Cord Fires
Defective Products
Locked Fire Exits
Scalding Water & Pipes;
Electrical Accidents
Recreational Fires (in hotels, restaurants, retail outlets, nightclubs, and other such spaces).
Landlords generally must adhere to local and state laws designed to protect tenants from a variety of hazards, including those related to fires. There are also federal laws for landlords whose properties include apartment units categorized as Section 8 housing. These laws govern the use and placement of smoke detectors, fire extinguishers, sprinklers, and other things.
If a fire breaks out and a tenant is injured as a result, the property owner could be held responsible for not keeping their property safe for tenants or guests.
Here are two major safety features apartments generally should have:
SMOKE DETECTORS
Smoke detectors serve an important role in fire safety, but if they're not installed in the right place, aren't maintained, or aren't even used at all, tenants are at risk of fire and burn injury or even death. Tenants and landlords alike might overlook these crucial devices.
Regulations generally require a smoke detector outside sleeping areas, plus one inside each bedroom, although requirements might vary depending on where you live. Regardless, there should be at least two smoke detectors in every apartment, such as one in a hallway and one in a bedroom.
Smoke detectors should also be hardwired with a battery backup. For added protection, they can be interconnected, so if one goes off they all go off.
The type of smoke detector can also make a difference. Many apartment fires are slow smoldering, and an ionization smoke alarm, which is cheaper and more commonly installed, might not detect an abundance of smoke. A photoelectric smoke alarm detects smoke much more effectively. The NFPA recommends using both kinds, though most homes are only outfitted with the first one.
Talk to your landlord about dual-chambered smoke detectors with both technologies available to receive the best warning possible, and remember to test your smoke detectors once a month to ensure they're working.
FIRE EXTINGUISHERS
Various laws determine if your landlord is required to provide units with portable fire extinguishers, but you should know where one is located. Fire extinguishers may not be in your unit, but regulations might require one to be present on your floor or in an easily accessible area.
The absence of a fire extinguisher can cause a fire to spread and result in severe burns and astronomical medical bills. That's lasting financial, physical, and emotional damage done to a tenant, all due to simple negligence by a careless landlord.
You may be able to file a lawsuit against your landlord, if fire safety precautions aren't adequate or are non-existent.
However, there are instances when landlords use the language of a lease to convince or pressure tenants to not proceed with a lawsuit, so it's important to understand your rights as a tenant to prevent your landlord from taking advantage of you.