If you or a loved one are involved in an accident with a truck, retaining the services of a Zwillinger Wulkan attorney is critical.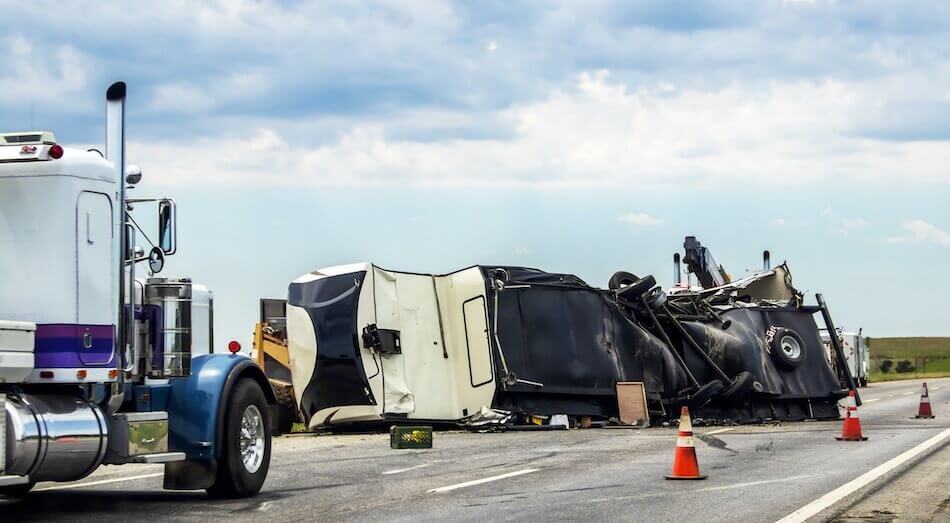 Because truck drivers are often insured in the millions and more than one party can be held vicariously responsible for a driver's negligence, having a lawyer at your side as soon as possible will help to ensure your case is handled in the most professional manner.
Identifying all the different lines of insurance is difficult in trucking accidents as the truck and trailer are often insured by different companies, with either or both possibly being guilty of negligence.
Frequently Asked Questions
The amount of confusion immediately following a truck crash can be great. You'll want to make sure the police and any necessary emergency workers are called immediately to assist with any injuries or burns.
The police will take extensive notes, statements from all the involved parties and any witnesses, and take photos as part of their accident report.
If possible, you will also want to document as much as you can, including witness statements. If your phone's camera is working, be sure to take as many pictures as possible of the damage to your vehicle and any injuries you and any other passengers sustained. Doing so can help you ensure that anything the police missed is still documented.
If you have been injured or lost a loved one in a truck accident, there are a number of parties who may be liable for your losses. It is not uncommon for these parties to deny fault or liability for a crash.
Liable parties may include:
The truck driver
The trucking company
The owner of the truck
The company leasing the truck
The company leasing the trailer
The shipper who caused the load to be transported
Truck, trailer, and/or parts manufacturer(s)
Commercial freight trucks (or 'big rigs') tend to weigh 80,000 pounds or more, twenty times the weight of passenger cars. Despite regulations that exist to ensure truck drivers do not drive more than ten hours per day, they are often given financial incentives for traveling large distances faster, which can directly impinge upon other drivers' safety.
Truck drivers' insurance policies are up to fifty times larger than car accident policies, often resulting in the total value of insurance to be in the millions, so you can bet that the different insurance carriers named in a lawsuit will do everything in their power to prove they were not liable. Veteran insurance adjusters will be called to employ intricate tactics, such as offering a seemingly large payout, when your case may be worth far more.
Having a Zwillinger Wulkan lawyer by your side can help ensure that you're properly compensated for your losses, while making the process considerably less stressful along the way.