While most people think of Light Rail Transit (LRT) as safer than most other forms of transportation, unfortunately, light rail train accidents still occur far more frequently than they should.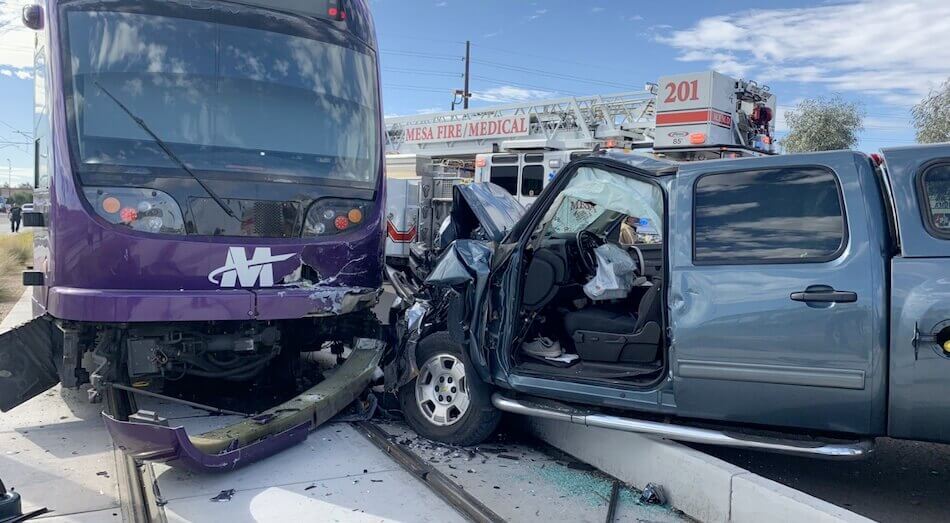 Causes for light rail train accidents can range from distracted driving to faulty equipment — but whatever the reason — the results can be catastrophic, traumatic, and often deadly.
If you have recently been involved in a light rail transit accident, time is of the essence. Not only is it imperative that you quickly receive care to stave off any long-lasting medical challenges, but reviewing and understanding the critical milestones and deadlines you need to meet in order to receive maximum compensation for your claim, is vital to achieving your best possible outcome.
Contact Zwillinger Wulkan immediately to request a full case review.
Frequently Asked Questions
Some of the most common causes of light rail accidents include:
Conductor Negligence
Electrical Failure
Brake Failure
Maintenance Negligence
Light Rail/Pedestrian Collision
Light Rail/Automobile Collision
Passenger Loading/Unloading Accidents (Slip & Fall, Train Movement, etc)
Passenger Misconduct
Derailment
Human Contact With Overhead Electrical Cables
Slip and Fall from Platform onto Tracks
Traffic Light Malfunction
Collision with another Light Rail
Fallen Electrical Cable
The Phoenix Metro Light Rail includes 50 trains. Each train is:
90 feet long
Weighs 100,000 pounds
Makes 225 trips per day
Over 40,000 riders per day
Intersects 148 different intersections
The amount of track in Phoenix is three times the amount of track in Houston
Light rail trains are very quiet, and they travel at the speed limit posted for the street they're traveling on. These factors exacerbate the risk of accidents and serious injury.
With over 40,000 riders each day, and three times the amount of track in all of Houston, Phoenix Metro Light Rail officials have an obligation to protect the safety of its riders.